Because Amazon is the world's largest B2C platform, it's only natural that e-commerce students study how to sell things there. By making judgments that maximize your earnings, you'll build unique techniques for getting ahead of your competition. Trademor will give you a step-by-step guide to navigating the Amazon marketplace and achieving long-term success.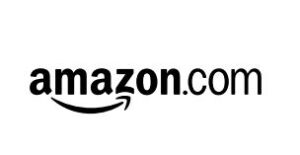 With Amazon being a highly competitive marketplace, it takes a certain amount of knowledge and experience to wade your way through the competition and onto the first page of your preferred keyword. We provide full a – z services and hands-on training on how new sellers can step onto the world's biggest B2C platform and find the right footing to jumpstart their seller journey.
Product Posting & Optimization
Listing your products with the right keywords is perhaps the most important part of the seller onboarding process. Using specialized tools like H10, Jungle Scout, Viral Launch, we'll create a fully optimized product page along with Enhanced Brand Content (EBC) to get you ahead of your competitors and in the lead.
Product Launch & Ranking
We will use a multi-faceted approach to launch your product on Amazon, which includes giveaways, coupons, social media ads, email marketing, etc. 70% of product sales occur on the first page and our goal will be to eventually be part of the top 10 listings in our product category.
PPC Management
PPC is the fastest way to rank your product on the first page of your primary keyword. It requires advanced knowledge of running targeted ads to get the best value for each dollar spent. We'll make sure you get the best return on a minimum budget.
Virtual Assistance

Our team of VAs is well-equipped and fully ready to manage your Amazon seller account all the way from shipping and logistics to customer engagement and daily maintenance. We'll work to ensure your account is fully optimized and your daily sales are increasing on a  consistent basis.