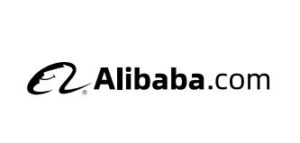 Being an official Channel Partner of Alibaba.com, Trademor has all the expertise necessary to guide our clients on the best way forward in their seller journey. We provide a full host of services ranging from weekly training sessions to product posting and minisite design. Helping you find success on the platform is our topmost priority and our renewal rate of %70+ is a testament to the fact that we can do just that.
GGS Membership
As an authorized channel partner of Alibaba.com, Trademor offers a premium Gold Supplier membership, enabling companies to sell their products on the world's biggest B2B marketplace.
GGS Training
We provide virtual and physical sessions to get you started on Alibaba.com. We'll guide you through each and every step of the process, increasing your chances of success on the platform.
Product Posting & Optimization
One of the best ways to generate traffic on Alibaba is to post premium product listings with a high conversion rate. Keyword optimization is an essential tool for targeting the right audience for your product. We'll help you get the most amount of views, clicks and inquiries possible!
Minisite Design

Designing a storefront is a key part of establishing your e-commerce business. Our in-house design team is ready to help you create the most aesthetically pleasing minisites that are sure to garner you additional views.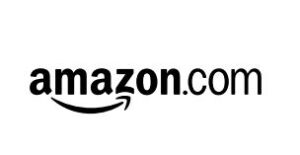 With Amazon being a highly competitive marketplace, it takes a certain amount of knowledge and experience to wade your way through the competition and onto the first page of your preferred keyword. We provide full a – z services and hands-on training on how new sellers can step onto the world's biggest B2C platform and find the right footing to jumpstart their seller journey.
Product Posting & Optimization
Listing your products with the right keywords is perhaps the most important part of the seller onboarding process. Using specialized tools like H10, Jungle Scout, Viral Launch, we'll create a fully optimized product page along with Enhanced Brand Content (EBC) to get you ahead of your competitors and in the lead.
Product Launch & Ranking
We will use a multi-faceted approach to launch your product on Amazon, which includes giveaways, coupons, social media ads, email marketing, etc. 70% of product sales occur on the first page and our goal will be to eventually be part of the top 10 listings in our product category.
PPC Management
PPC is the fastest way to rank your product on the first page of your primary keyword. It requires advanced knowledge of running targeted ads to get the best value for each dollar spent. We'll make sure you get the best return on a minimum budget.
Virtual Assistance

Our team of VAs is well-equipped and fully ready to manage your Amazon seller account all the way from shipping and logistics to customer engagement and daily maintenance. We'll work to ensure your account is fully optimized and your daily sales are increasing on a  consistent basis.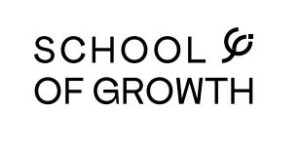 At School of Growth, we help you grow your business globally, through our customized training programs and courses designed to help you succeed on world's largest online marketplaces. Are you a business owner or investor looking to launch or grow your business in the international market? School of Growth designs and delivers learning programs that equip you with the right tools and skills to grow your business globally.
Trademor's School of Growth has presence in Pakistan's largest business hubs, with the aim to enable business owners to promote and sell their products to a worldwide audience. We customize our learning programs according to your needs – our experienced team of trainers adopts a hands-on approach, where you get to learn by practicing all the tools, while getting one-on-one coaching from our experts.
Amazon 101
Since Amazon is the largest B2C platform in the world, it's only natural that students of e-commerce learn how to sell products there. You'll develop unique strategies for getting ahead of your competition by making decisions which maximize your returns. Trademor will provide a complete a-z guide to the Amazon marketplace and how you can achieve long-lasting success.
Alibaba 101
Alibaba is the largest B2B platform in the world. Being official Channel Partners of Alibaba.com, we provide specialized knowledge of this marketplace to SMEs and are uniquely positioned to help you succeed within the shortest amount of time possible. Our years of experience will enable you to take the best path for the growth of your business on Alibaba.com.
Trademor has teams of experts that can help you with all your digital needs such as web development, digital marketing, content writing, SEO, etc. We provide fully customized solutions for each client according to their specific requirements.
Graphic Designing
Our vast portfolio of design services covers everything from branding to e-commerce. We have worked with some of the most influential businesses in Pakistan to help them visually represent their brand identity.
Content Writing
Clear and concise writing goes a long way. Our writing team can customize and develop content and its tone to match your unique offering. Be it your blog, product page, website, or company profile, getting your voice out there and engaging your audience is ever-simple.
Web & App Development
Trademor develops aesthetically beautiful, simple and interactive websites tailored specifically to your personal brand. Our coders will create an app from scratch based on your specific requirements.
Photography & Videography
We capture high-resolution pictures and videos of your products, services and brand to highlight your offerings in the best possible light. The final result will be something that sets your brand apart.
Video Animation
A great and often overlooked marketing tool, animated videos can boost your sales and generate traffic that other forms of media may not be able to. We can advertise your product or service in a way that few others can through this service.
Search Engine Optimization
Get your content fully optimized so that it ranks high on search engines and generates the maximum amount of traffic . Our SEO team will ensure that your content reaches the right audience and results at a high conversion rate.